*** Discontinued***
See our new premier range at https://www.4solarsa.com/solar-ray-full-solar-geyser

Why choose a Chromagen :
Chromagen, a pioneer in the production of solar water solutions since 1962, is the market-leader in Israel, which leads the world in per capita installations. Globally, the company has developed a solid install base, increasing supply and demand annually. Chromagen's systems, which are available in more than 35 countries worldwide, bring innovation, quality and cost savings to home owners, institutions and commercial projects. The commitment to deliver top-of-the-line water-heating solar solutions is in conjunction with the belief to promote environmental awareness. "

- Source: www.chromagen.com

- Warrantee Document Download HERE
---
The 4 Seasons Solar range of Chromagen solar geysers are all SABS approved products as to ensure the consumer of top quality at the right prices and come in 100lt , 150lt , 200lt and 300lt . The 150lt unit has 1 x 2.1m² solar collector, the 200lt has 1 x 2.6m² and the 300lt units have 2 x 2.1m² solar collectors.
Our Chromagen, thermosiphon solar heating system delivers high efficiency and low-maintenance. This is the eco-friendly answer to a family's hot water needs, delivering hot water after only a few hours of sunlight. This streamlined system uses natural convection (where hot water rises and cold water sinks) and doesn't require a pump.

| | |
| --- | --- |
|   | Chromagen is a leading international manufacturer of solar and electric water heaters, combining the most advanced technology and traditional heating methods. Our products incorporate state-of-the-art engineering, rugged construction and select materials, resulting in efficient and durable products. |

With years of research and development, Chromagen has fine-tuned the design and manufacture of solar collectors to an art. Collectors are manufactured with advanced techniques and only quality materials , which result in highly efficient, durable products you can depend on for years to come.
Our Chromagen product range
Chromagen 300lt
Chromagen 200lt
Chromagen 150lt

- Indirect (Frost Resistant)
- Complete new system
- 4-6 people
- Natural Circulation

- Indirect (Frost Resistant)
- Complete new system
- 3-4 people
- Natural Circulation

- Indirect (Frost Resistant)
- Complete new system
- 2-3 people
- Natural Circulation
---
Why not add an its 5.0kw Super Heat Pump and save even more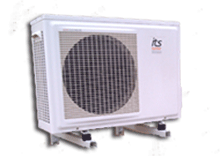 its

5.0kw

Super

Heat Pump
- Super Efficient Water Heating - The only Heat Pump in South Africa with a *Patented* integration technique, to prevent Hot Water mixing
- Aesthetically pleasing (perfect for estates)
- 75% Electricity Saving(1.25kw Input) vs Element(5kw Input)
- Payback of between 1-3 years
---
---
---